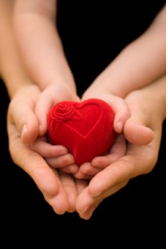 Each year millions of Americans support their favorite chaities with a donation. In today's environment, these gifts are even more critical in helping fund the spiritual and charitable work of our parishes, Catholic Charities agencies and other ministries found within the Diocese of Paterson as well as to help continue the tradition of excellence in education that is offered through our Catholic schools. Many have found that time spent considering the best ways to structure their gifts can help them make meaningful contributions to help their fellow brothers and sisters in need while meeting personal planning goals as well.
You will discover ways to make gifts you may not have thought possible to those ministries you care most deeply about.
You will learn how to give in ways that can actually "give back" for a time, providing extra income in retirement years.
You can add meaning to your gift by using it to honor a special friend or loved one.
You will see how to save money on income, gift, and estate taxes and redirect those amounts for use in ways you choose.
You will enjoy your giving more, knowing you are investing in charitable interests in ways that allow you to give the most you can to Him at the lowest possible cost to YOU.
That's what effective gift planning is all about. We trust the information presented here will help you maximize the potential of your resources through preserving financial security for yourself and your loved ones whileleaving a lasting testament to the faith that has sustained you through the years.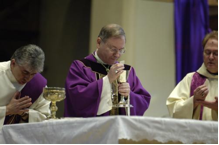 The information presented in this website is meant for educational purposes only and is not presented for the purpose of financial advice. We urge you to consult fully with your professional financial advisor(s) for the purpose of developing your charitable gift plan. We are happy to work with you and your professional financial advisor(s) in order to develop a charitable gift plan that will benefit both you and your family, as well as your Church.